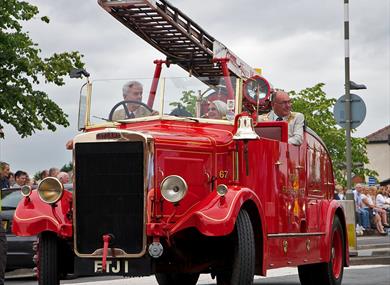 Come and join us for a good old fashioned family day out in Leyland – something to suit everyone!
Celebrate the Diamond Jubilee of Worden Park with us at the Leyland
Festival 2011 Weekend, which takes place on 9 & 10 July, and marks
the start of the 9 day Lancashire wide "Transport Week 2011".
The weekend will include:
- Hot Air Balloon Displays (dawn & dusk)
- Ride On Steam Train & model railway exhibition
- Children's activities
- "Paws in the Park" Fun Dog Show
- Classic vehicle displays
- Leyland Trucks Factory Tours (Sat)
- Arena entertainment programme with local bands
- Children's rides
- Diamond marquee stalls
- Craft demonstrations
- Brass Band
- Real Ales & old fashioned entertainment
- Horticultural displays
- Bumpazorbing!
- Helicopter rides
- British Leyland Car, Truck & Bus Extravaganza (Sun)